Andrew Boal, DVM, CJF
Owner, Veterinarian
Origin: Harrisburg, PA
Degree: Ross School of Veterinary Medicine
Clinical Year – Cornell University Hospital for Animals
BA History – University of Colorado
BA Biology – Metro State University
Family: beloved wife (3rd generation Boulderite) & two talented kiddos
Family Animals: two dogs, two horses, two barn cats, flock of hens, one duck, parakeet, guinnea pig and a partridge in a pear tree
Days off: horses, snowboarding, surfing, elk camp, civil war & western history books, pencil drawing
Life Philosophies: "The quieter you become, the more you can hear." Thank you Ram Dass, Jack Kornfield, Joe Rogan, Duncan Trussel, Mary Oliver, David Goggins & Jocko Willink, and the unexpected hurdles of life
Favorite Things: family, coffee, saddles, old trucks, horse trailers, old westerns, road trips, surf trips, Easton Training Center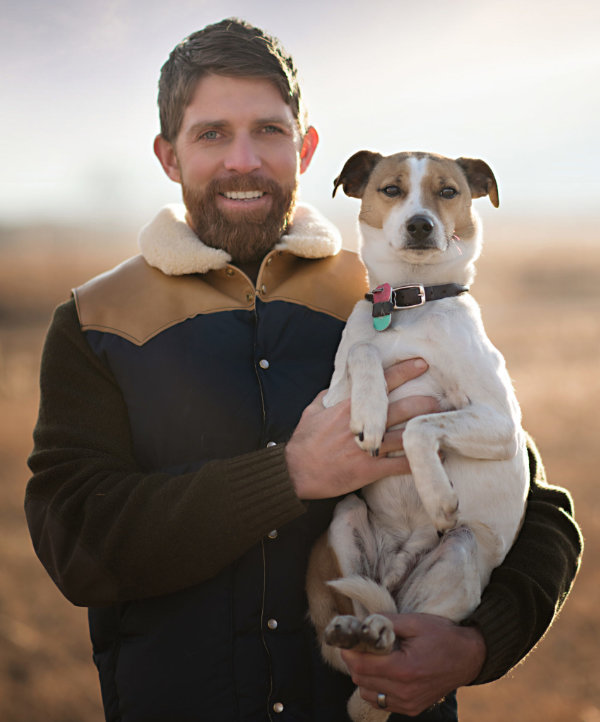 Chelsea Schuster, DVM
Veterinarian
Origin: Powell, WY
Degree: University of Illinois at Urbana-Champaign, College of Veterinary Medicine
Internship at Wheat Ridge Veterinary Specialists
BS Molecular and Cellular Biology – University of Illinois at Urbana-Champaign
Family: Married to my best friend, mother to one amazing little girl. Living our wonderful life with our two sweet labrador retrievers, Duncan and Berkeley.
Downtime: Cooking, perfecting my sourdough loaf, working in my vegetable garden, porcini and morel mushroom hunting, hiking, and camping.
Passions: Family, friends, food, traveling, and exploring the outdoors.
Lessons from my daughter: Slow down, be observant, never give up, messy is more fun, play, laugh often. Our world is an amazing place. Gravity always wins.

Alyssa Zarnoch, DVM
Veterinarian
Origin: Utica, NY
Degree: Cornell University College of Veterinary Medicine; BS in Biology Boston College
Fur babies: Two sweet (and needy) Australian Shepherds, Levi and Bowen
Downtime: Exploring local bookstores for my next (fantasy/romance) read, going on hikes with my wonderful boyfriend & pups and searching for my new favorite local restaurant
Favorite things: Espresso, traveling, warm summer days, the smell of new books and movie nights wrapped in blankets with my puppies

Shanley Pilkington, CVT
Manager/Veterinary Technician
Degree: Bell-Rea AAS
Family: Married to the coolest person I know, Austin. Two social, outgoing cats, Tuna and Kiwi. One sensitive/goofty Pitbull, Yam.
Passions: Pitbulls (huge advocate), any and every plant, and the great outdoors.
Favorite patient: Old and wise. Just one look in those soulful eyeballs and I'm in love. Also, who doesn't love a gray muzzle?
Downtime: Hiking, camping, running, gardening, basking in the sunshine, drinking tea.


Kitana Jaramillo
Veterinary Assistant
Family: I have wonderful parents that worked hard their whole lives to give their kids a good life. An amazing man, James – 20 years of friendship and 5 years of love and a lifetime to go. Cali and Kalani, my two fur children.
Downtime: Cleaning (I'm a bit of a clean freak, thanks dad), camping, fishing, quality time with family and friends, snuggles on the couch with my pups.
Favorite things: Family, Fall, Spring, sunflowers, music and pondering happy memories.


Amber Jaramillo
Veterinary Assistant
About: Born in Honolulu Hawaii and raised in Lafayette Colorado.
Passion: I have always had a passion for animals since I was a little girl, and knew that I wanted to be a Veterinarian one day. My passion lies in the nursing care of animals. There's something about the way they snuggle up next to you when they know they can trust you, and you are only there to help. This field is not just a job for me, it's a way of living my life and fulfilling my passion and love for animals daily.
Family: A supportive husband, as well as 3 rambunctious kiddos that keep me on my toes, and light up my life every time I see them smile.
Fur Babies: 5 cats (Little Bear, Serenity, Apache, Comanche, and Colorado), and a very sweet German Shepherd, Cheyenne.
Favorite Dog Breeds: Working breeds or breeds that most people see as aggressive. (i.e. German Shepherds, Rottweilers, American Pitbull and Staffordshire Terriers, and of course I can't forget the cattle dogs.)
Downtime: Unwinding in the beautiful Rockies with my furry companions, children, and husband – whether that be a hiking trip for the day, or a camping trip over the weekend. Being in the wilderness away from civilization helps bring my mind back to a calming place, and Mother Nature deserves to be appreciated for all that she gives us to enjoy. And if I'm not going camping over the weekend, I'm hanging out with all my babies and the hubby.

Tyler Francis
Veterinary Assistant
Origin: Born and raised in California.
Education: Currently a senior at University of Colorado; aspire to study veterinary medicine.
Family: Mom, Dad, younger brother and a household of pets, including two beautiful German Shepherds.
Downtime: Played football for CU, perfecting my grilling techniques, going to concerts and enjoying the outdoors.

Paige Martin
Veterinary Assistant
Origin: Born and raised in Kansas City, Missouri.
Fur babies: 2 dogs – Harper and Miley, 1 Quarter horse named Lollipop.
Education: Currently pursuing my Certified Veterinary Technician license through Penn Foster.
Downtime: I love spending time outdoors with my boyfriend! Some of my favorite things are hiking, kayaking, riding my horse, reading, and cooking.

Siri
Customer Service Representative
Origin: Born and raised in Boulder, Colorado
Education: B.S. – Texas A&M – Corpus Christi. Nationally Registered EMT/IV Therapy – Front Range Community College
Family: Mom, Dad, older sister (my favorite people), Zeus my Black Lab and Lulu my Russian Blue kitty.
Downtime: Played college soccer. I love hiking, skiing, snowboarding, and going on Target runs. Some of my favorite things are coloring, reading, Christmas time, and my fur babies!

Angela Bondoni
Customer Service Representative
Origin: Columbia, MO
Education: No degree yet, but looking into getting certified as a veterinarian technician.
Family: Engaged to my best friend, Matt! Plus our dog (Briar), 3 cats (Amelia, Addy, and Ella), and my snake, Eden.
Downtime: Hiking with Briar and friends, coffee dates, reading, hosting friends for get togethers and dinner parties!
Favorite things: Playing piano, all animals and nature, and floating the rivers.

Fiona Lupi-Peate
Customer Service Representative
Origin: Argentinian, raised in Colorado​
Education: B.S in Biology from the George Washington University.
Fur Baby: Reggie, the only cat I know that likes to play fetch.
Downtime: I love all of the outdoor Colorado activities! Skiing, hiking, camping, rafting, couldn't pick a better state 🙂

We are people helping pets help their people. We are Rise.